25 jul 2020
We like to share our love for special plants
Welcome to visitors from outside NL

Inspiration for plant lovers
Our nursery & gardens and this website are being visited by more and more plant lovers from outside the Netherlands. We appreciate your interest in our plants, our gardens and our special activities; you're more than welcome to visit!
At the moment this site is only in dutch, which could be a problem for most of you. We hope to realise an english version in the near future. For now we can give you the following basic information and tips about using this site, getting inspiration on special plants and visiting the nursery.
Mail order for this year ended July 1.
< Read further by clicking on 'lees meer' >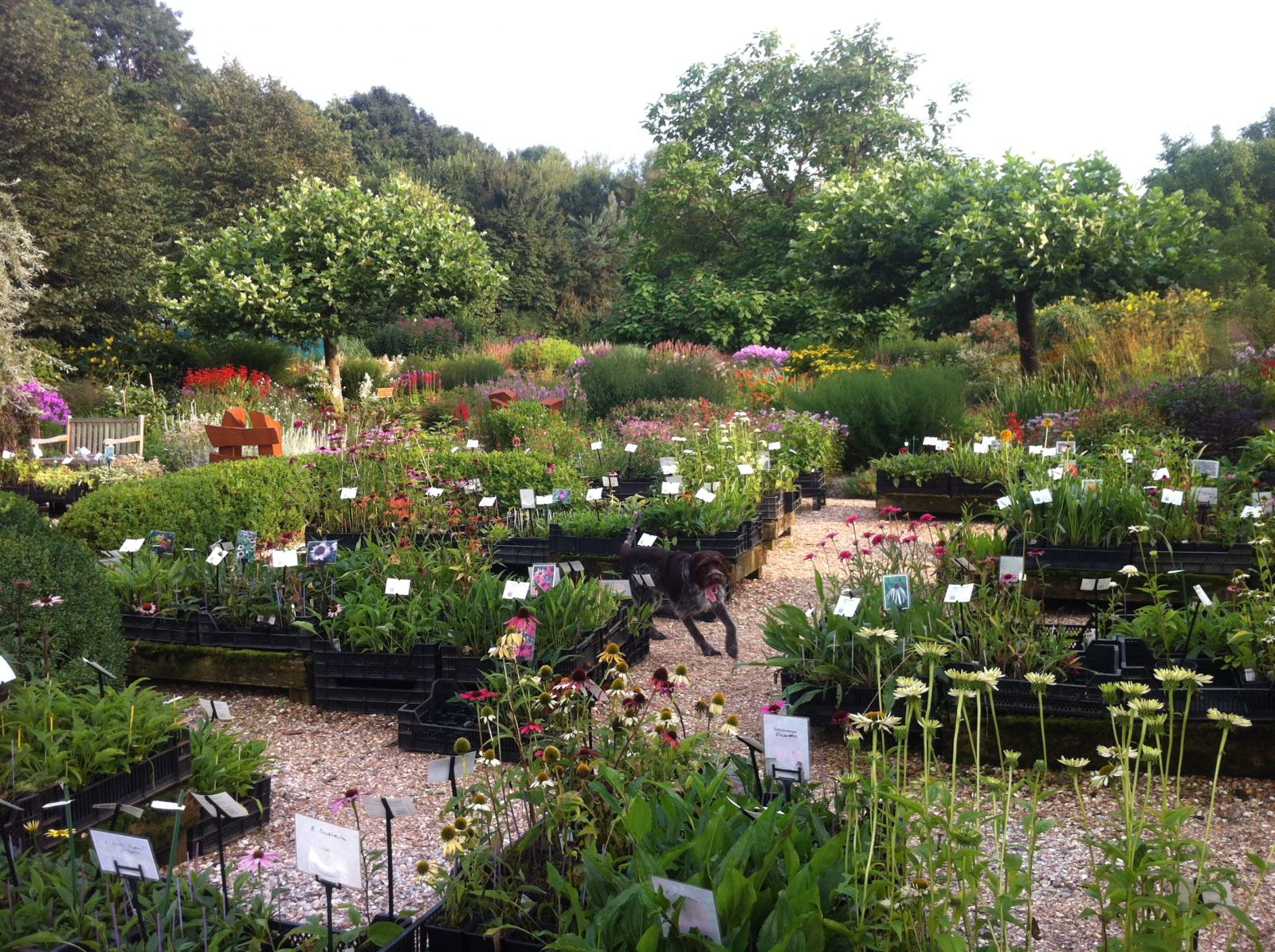 NPC Echinacea
Finding plants
You can browse through our catalogue by clicking on the picture of the Echinacea with the text 'PLANTEN CATALOGUS' (upper right of every page).
To indicate the conditions in which the plants will flourish we use symbols that are international. It's good to know the meaning of the following dutch words:
Kleur: color
Bloeitijd: flowering time
Hoogte: height
Standplaats: light conditions (full sun/partly shade/shady)
Bodem: humidity of the soil
Winterhardheid: hardiness
Plant Collections
We hold the Dutch National Plant Collections of Salvia and Echinacea. Further on we specialise in Epimediums and unusual woodland plants, prairie plants, ornamental grasses and jungle plants. In spring we have a wide range of Clematis and annuals. In autumn we offer a nice collection of fruit trees.
Mail order ended July 1
For this year our mail order ended at July 1.
You can also ask us to bring plants to the plant fairs in which we participate. Just send an email with your wishes to kwekerij@tuingoedfoltz.nl
Every year you can meet us at the following plant fairs. Unfortunately most of them are cancelled this year. We hope the situation will be better in 2021.
April 4/5: Berliner Staudenmarkt (D) - cancelled
April 17/18: Pflanzenmarkt Kiekeberg near Hamburg (D) - cancelled
May 8-10: Plant Fair at Beervelde near Gent (B) - cancelled
June 19-21: International Nursery Days Bingerden near Arnhem (NL) - cancelled
August 29/30: Pflanzenmarkt Kiekeberg near Hamburg (D)
Septembre 5/6: Berliner Staudenmarkt (D) - cancelled
Octobre 3/4: Autumn Plant Fair, Great Dixter (UK)
Octobre 9-11: Plant Fair at Beervelde near Gent (B) - cancelled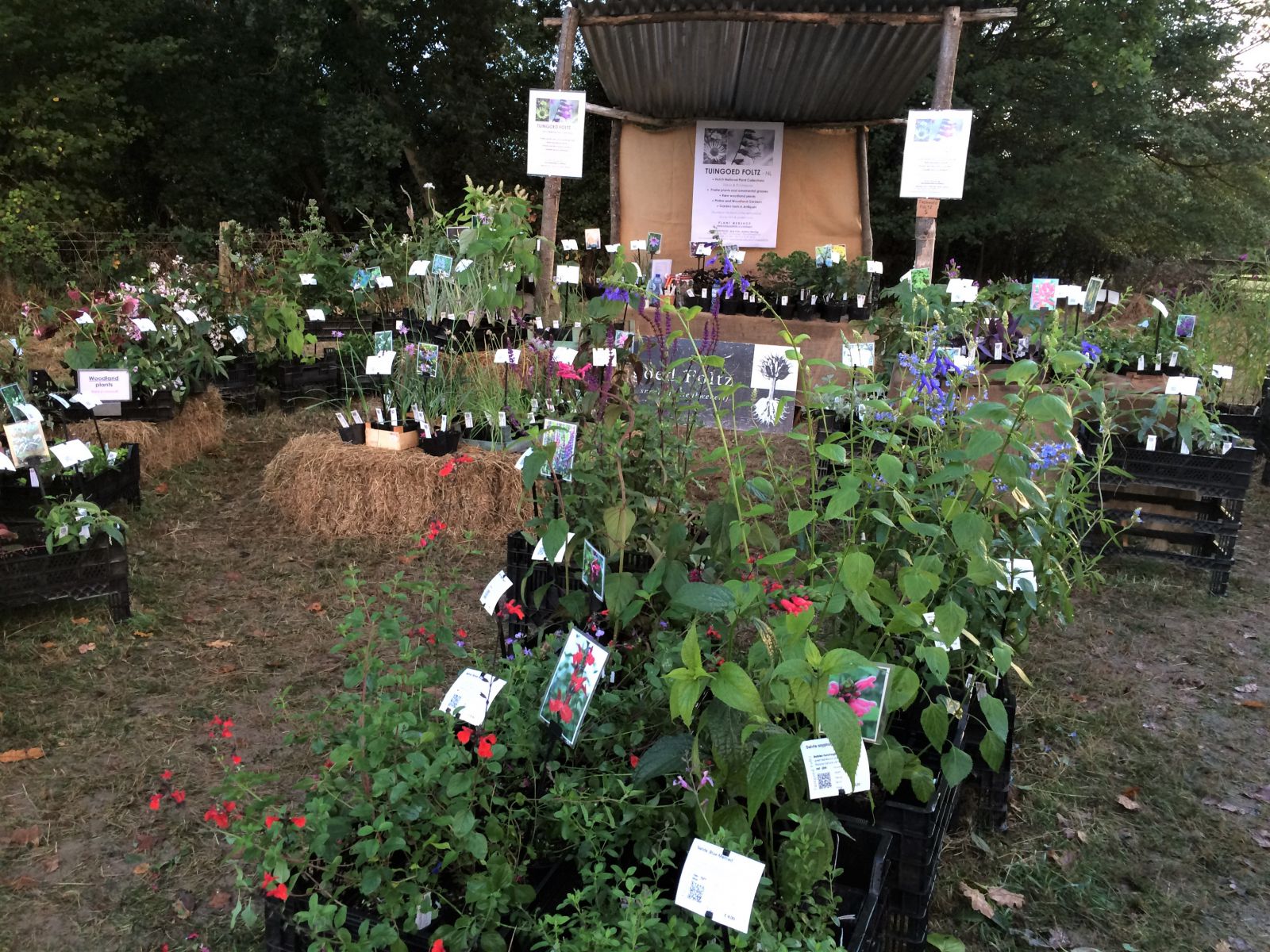 Foltz stand at Great Dixter
Jungle Garden, Prairie Garden, Salvia Garden, Woodland Garden
Our 4 hectare grounds include a jungle garden with lot of exotic and rare plants, a prairie garden that hosts our national Echinacea Collection, a salvia garden (NPC Salvia) and a woodland garden with a huge number of Epimedium, Hosta and Podophyllum. Also our private garden next to the farmhouse and the mother beds our open for the public.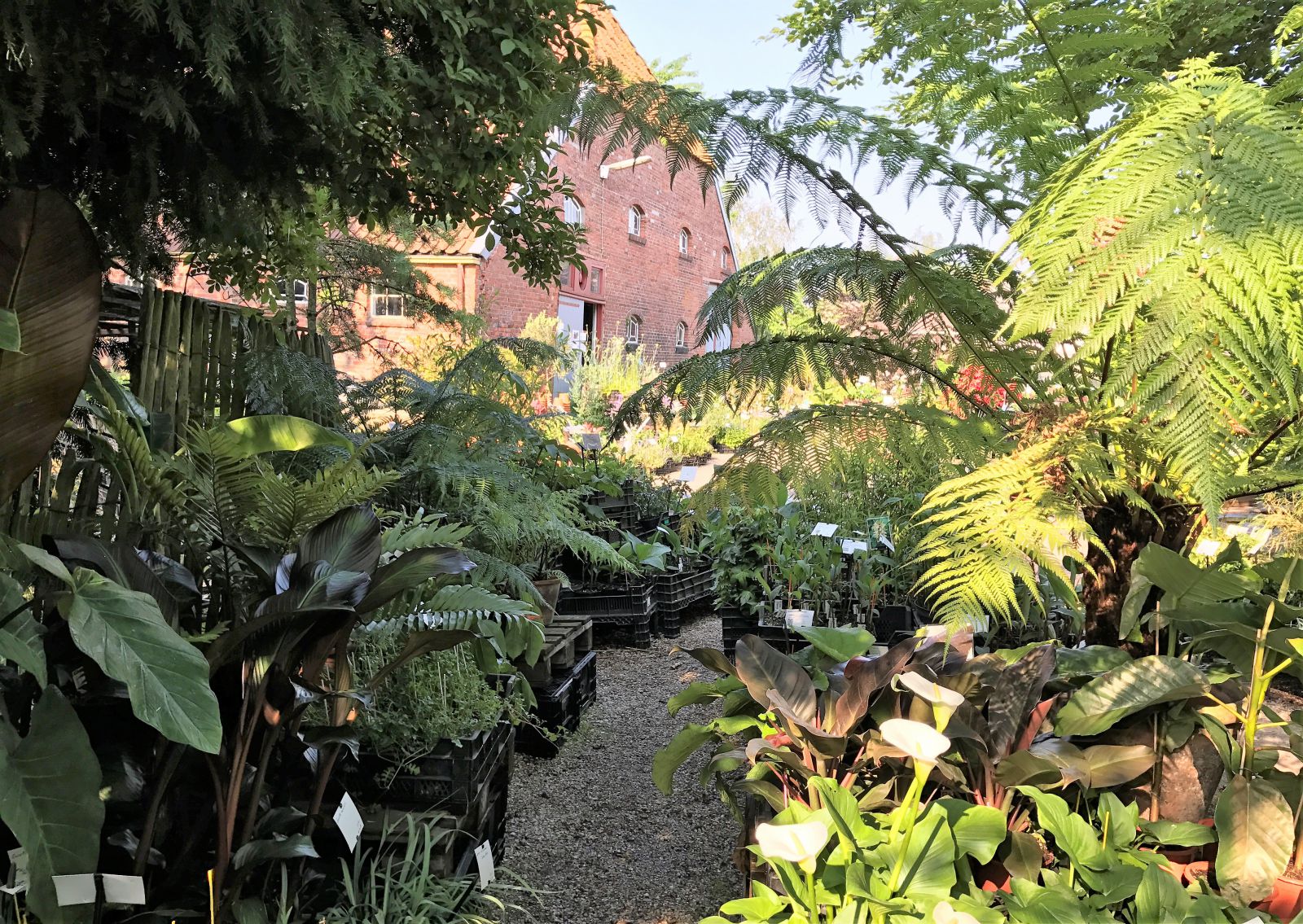 Jungle plants and farmhouse
Private and group visits
The nursery is open from the third weekend in March until the end of October. Our gardens open the 1st of April and close the 30th of October. You're welcome on tuesday through saturday and the first and third sunday of the month from 10:00 through 17:00.
For groups we offer special arrangements (only by appointment)
Introduction about the nursery & gardens plus coffee/tea/cakes plus free visit to the gardens: € 3,00 p.p.
As above plus a guided tour through the gardens: € 5,00 p.p.
If you have special wishes, please let us know.
We're happy to inform you about other interesting gardens in our neighbourhood; there are quite a lot. Also information about B&B's, hotels, restaurants, etc. is of course available.
Introduction and tour can be given in english or german or in very basic french.
We look forward to show you around our nursery!
Andries Bierling & Bob Foltz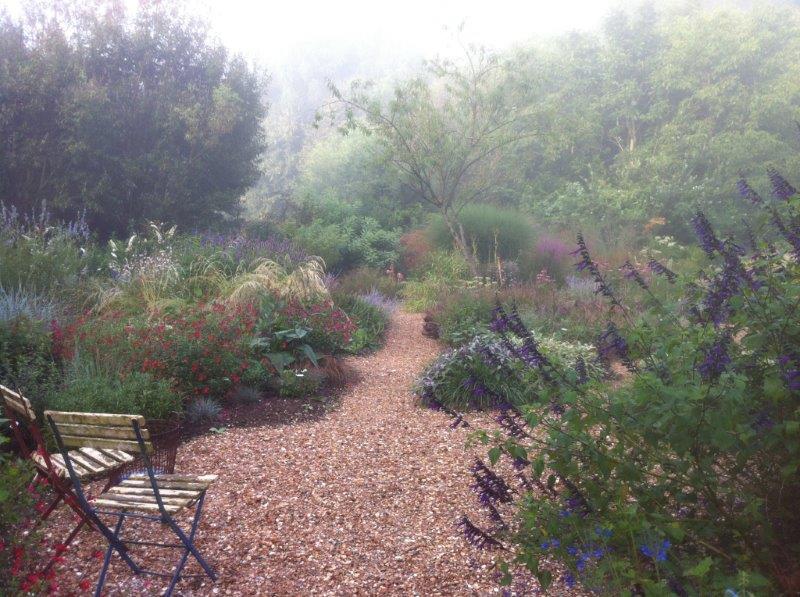 Salvia Garden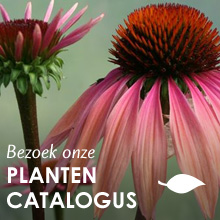 Openingstijden
Dinsdag t/m Zaterdag

10:00 - 17:00

1e & 3e Zo v/d maand

11:00 - 17:00

Feestdagen

11:00 - 17:00